Holly Stump captures interesting panel discussion
At the recent Renesas DevCon Imperas CEO and OVP Founding Director Simon Davidmann was on a lively panel of experts discussing the use of modeling and virtual platforms in the microcontroller space.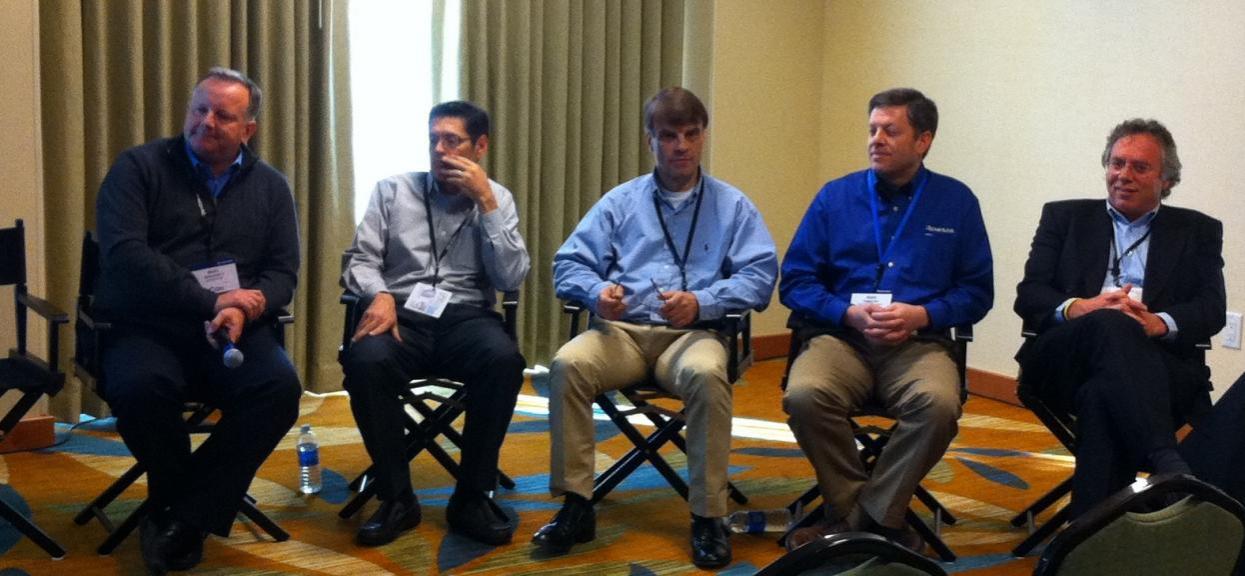 The panel featured: Marc Serughetti of Synopsys, Paolo Giusto of GM, Jay Yantchev of ASTC / VWorks, Mark Ramseyer of Renesas, and Simon Davidmann of Imperas. The panel chair was Martin Baker of Renesas (not shown).
A review of some of the panel content has been made available at SemiWiki – click here to read more.